I've been seeing so many bucket lists pop up in my Dashboard lately that I finally decided to type up one myself. Keep in mind that I am a romantic soul and so many of these aspirations may sound more poetical than logical. You have been forewarned. :)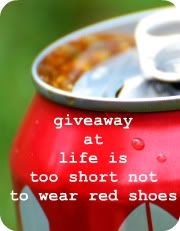 Elizabeth Rose's Bucket List (in no particular order), as of 17 July 2011:
~See one (or more :)) of my literary endeavors published and (Lord willing) sell well.
~Master Spanish, French, German, and Italian and tour Europe afterwards, speaking each nation's respective language to the best of my ability.
~Visit the British Isles, using my then-improved British, Scottish, and Irish accents, respectively.
~When in Great Britain, take care to stop by Eastbourne, the hometown of Miss Violet Bradshaw.
~Marry a wonderful man of God and become a mama to many precious children.
~Picnic in a field of wildflowers (with bug spray :P).
~Successfully master all my splits.
~Meet two of my dear blogging friends,
Brianna
and
Jo
, in person, along with several other young ladies I am blessed to know in "blogworld".
~Bring a person to Christ.
~Watch the BBC Pride and Prejudice all the way through with my sisters one night.
~Learn different, more complicated styles of ECD (English country dancing) and attend more ECD balls.
~Go horseback riding on the beach.
~Learn to play the piano.
~Grow my hair down to my waist (only a few more inches to go!).
~Visit Prince Edward Island (sensing a theme here?
:)).
What's on your bucket list? I'd love to hear!