I know I already posted today. Does an apology count as a full-length post?
We bought the patterns for my regency gown! Oh, I'm sorry, that wasn't emphasized enough. Here you go...
We. Bought. The. Patterns. For. My. Regency. Gown.
How's that? Can you feel the excitement brewing? I am such a feminine girl, a girl who loves dresses and long skirts. I am very thrilled about getting to try out my sewing skills on this gown. The pattern I am using is actually very similar to a gown that Marianne wears in the 1995
Sense & Sensibility
. She wears it in the piano scene - you know, when Colonel Brandon comes in when Marianne is playing the pianoforte...
oh, such a romantic moment!
A good, wholesome, romantic moment. Here is the gown she wears...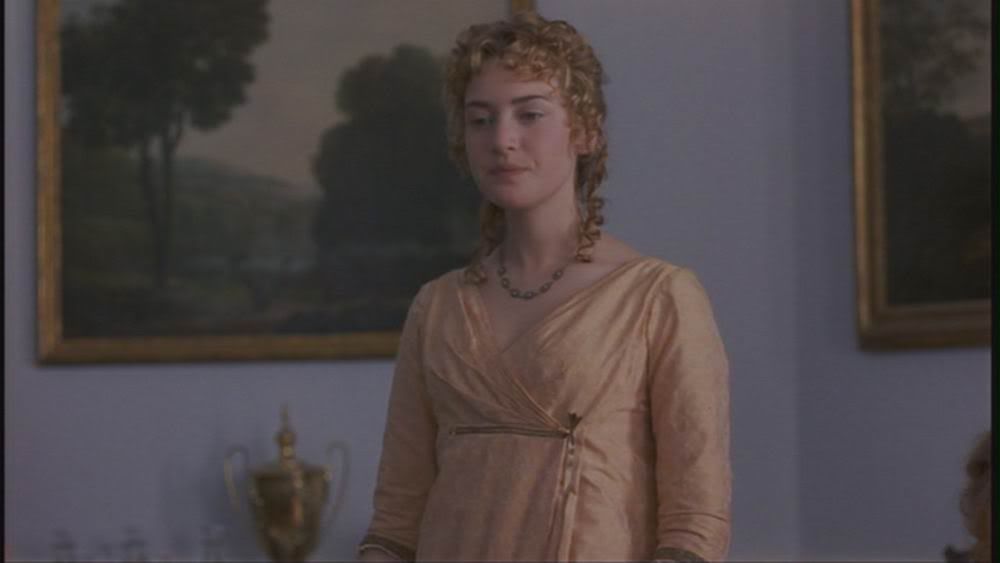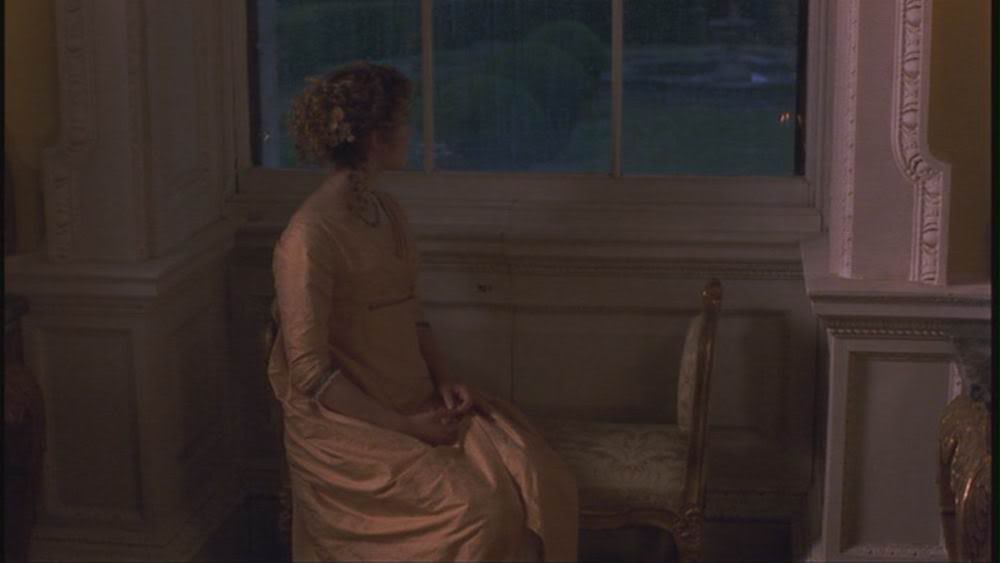 Now, here is the pattern for the gown I plan to make. The fabric color is a bit bright and it looks stiff, so I wouldn't use that. However, the style is very similar. I wasn't even looking to imitate the *above* dress, until I realized how alike they were.
Well, why not?
I thought. Here is the gown, courtesy of
Sense & Sensibility Patterns.
Do you see the resemblance? I know, the fabric totally throws you off - that color is just a
tad
bright. :) But I wouldn't use fabric that color. Don't worry, I have
sense.
Ha ha, unintended pun.
Of course, to achieve the Regency-era look, you need proper undergarments. So, here are the patterns we got. It included patterns for a chemise, a set of short stays, and two different chemisettes. Here are the pictures...
Chemise with short stays, front view and back
Chemisettes (which are basically a long cotton, sleeveless gown you wear underneath your gown)
I don't think I am going to use the chemisette pattern - I'll just make the neck high enough on the gown
Alright, that's them all. Now that you know what patterns I'm working with, perhaps you will be able to read the step-by-step updates and have more of an understanding of how the process is going. :)
The amazing second Anne book,
Anne of Avonlea
, is coming up soon!